Safe Engineers & Safe Keys
Perhaps the pinnacle of security, safes are by their very nature the single most secure item in your home or at your business premise. Whether they hold your daily takings or precious photographs, safes are an essential security requirement for many people.
Our safe engineering services include:
SAFE LOCK-OUTS
SAFE LOCK FAILURE
COMBINATION CHANGING
LOCK REPLACEMENT
ELECTRONIC SAFE LOCKS
KEY DUPLICATION
DOOR ADJUSTMENT
SAFE SERVICING
SAFE SUPPLY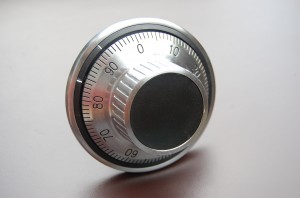 Call us today to discuss your safe engineering needs
by dialling 0800 228 9420!!
Safe engineering is our forte here at Principal Security. Lost or damaged keys, lost combinations or total lock failure can leave you requiring a fast and assured action. Entry will be made as efficiently as possible utilising all our knowledge and tools, followed by our specialised remedial work to ensure the safe is returned to you in working order.
Thanks to our well-stocked vans, duplicate keys can be cut whilst on site and a large stock of replacement lock ranges means the whole process is safe and easy. Electronic, auditable safe locks are also second nature to us, allowing us to offer an on-site reprogramming service.
Do You Need A Safe?
Safe supply, delivery and installation of all grades can be arranged. This includes tailor-made safe solutions that ensure your needs are catered for.
Perhaps you are fed up with that key lock or frustrated with that traditional manual combination lock? We can retro-fit secure, electronic locks to your existing safe that will simplify access, meaning you can open your safe with a code easily remembered by you.
Multiple user codes can also be installed, enabling a secure means of auditing when the figures simply do not add up.
Call us today to discuss your safe engineering needs
by dialling 0800 228 9420!!