Access Control Systems & Solutions
Whether you need a multi-door, multi-floor system for controlling foot traffic for an entire workforce or just a single door solution for a retail store, Principal Security can supply and install a access control system that is tailored to suit just about any budget or scale.
Our access control services include:
Mechanical code locks
Electronic keypads
Proximity systems
Biometric lock controllers
Secure access systems
Gate automation
Video entry
All related ancillary products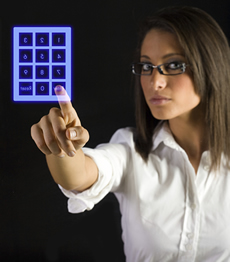 We have experience in all areas including specialised businesses such as nurseries, surgeries and airports together with much simpler but equally important solutions for the disabled homeowner. Simple code-changing and system resetting services are also catered for.
Call us today to discuss your access control needs
by dialling 0800 228 9420!!


Why Use Access Control Systems?
Access control is becoming an increasingly popular form of security for both commercial and domestic property owners, and with good reason! They provide security against intrusion, unauthorised access and crime. They are ideal for use in the protection of children or the elderly, as shown by their incredibly common usage in schools, hospitals, nursing homes and nurseries where unauthorised access can pose a huge risk to people's safety.
Mechanical Code Locks
Mechanical code locks are the most basic form of access control we offer to our clients. This form of access control is incredibly popular in areas of the commercial sector for access to offices, store rooms or even cupboards. They are controlled by a simple code which controls the locking mechanism and allows those who enter the code access to open the locked door. This is normally a medium security system which is reliant upon the code, although the code can be changed if you feel security may be compromised.
Electronic Key Pads
Electronic key pads, similar to mechanical code locks but electronic, offer the same level of security as the above but the technology is more advanced. Electronic key pads are a popular access system in hotels to prevent unauthorised access by guests and generally in the commercial sector. They can be used both as an internal and external access system for security and again the codes can be changed. You can also have multiple key pads on multiple doors with different codes so that you can vary who has access to what doors, especially in an environment like a hotel.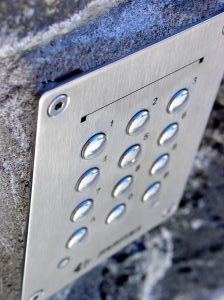 Proximity Systems
Proximity Systems offer a slightly higher level of a security access system. These access control systems are common in office buildings, usually a key card or fob system. Each person is issued with their own fob or key card to gain access. However, the cards and fobs are controlled by a computer and can be cancelled if someone either loses their access key card or fob or perhaps if they leave the business and fail to return the fob or key card.
Biometric Lock Controllers
Principal Security offers the very best in new access control technology including Biometric lock controllers. Biometric access control is still a relatively uncommon but new technology compared to our mechanical code locks or electronic key pads. Biometric access control is normally done with a person's finger print, a scan is taken when enrolling a person onto the system and this is then stored as a template on the access control system so when access is attempted it matches the finger print to the relative template. If the template does not exist then the access control system will deny the person access. Biometrics offers a much higher level of access control and again a template can be removed if that person is no longer to have access.
Gate Automation & Video Access Control
We do also offer gate automation and video access control, these are common in both the domestic and commercial sectors. These visual forms of access control give you the ability to allow someone to choose whether or not they allow access to a person or a vehicle. We would normally recommend these forms of access control to run alongside one of our other systems as they are more of an outside security system and we would always recommend that you also have an internal security system.
At Principal Security we can offer every kind of access control system at all levels of security dependent upon your requirements. We can put together a great security package for you and give you a no obligation quote on giving you the best access control system for you. Let us take care of your security and feel safe, sound and secure with Principal Security.
Call us today to discuss your access control needs
by dialling 0800 228 9420!!